Sacred Journey of Initiation
Egypt Private Retreat
2024 Egypt Retreat Dates Coming Soon
Juliet Carrillo invites you on the trip of a lifetime to the healing, transformative, mystical land of Mother Egypt! During this thirteen-day, twelve-night alchemical retreat, you'll retrace the steps of the Gods and Goddesses and reconnect deeply with their potent energies.
You'll immerse within Cosmic Alchemy, Ancient Egyptian Mystery School teachings, and the magic of The Egyptian Goddesses and Gods, while connecting with the pulsating, vibrant energy streams that resonate within the very walls of each temple.
When you join this Magical Soul Adventure! You'll be returning to the land of majesty and royalty, and will be treated like the Goddesses & Gods that you are.
From the five-Star First Residence Four Seasons Hotel overlooking the grand pyramid, to our own private luxury dahabeya on the mystical, healing Nile River, every step of your journey is the epitome of beauty and opulence. You will once again come to remember yourself as Royalty!
You will receive Priestess/Pharaoh Initiations, Channeled Activations, and Sacred Transmissions to connect with your Deep Soul Remembrance, while awakening forgotten gifts and divine superpowers to support you moving forward.
I have carefully curated this once in a lifetime Sacred Journey to Mother Egypt to support your next level of personal growth and expansion.
Space is limited!
I look forward to sharing this beautiful Journey of Soul Alchemy with you!
INCLUDED IN THE PRICE OF YOUR SACRED JOURNEY:
All flights/transfers within Egypt, lodging, and private transportation.

   

Daily Breakfast, nine lunches and nine dinners.
Private Pre-dawn Ceremony between the Paws of the Sphinx.
Private Sunrise Goddess Initiation at Isis Temple, Philae Island.
Private Pre-dawn Ascension Activation within the Kings Chamber inside the Great Pyramid.
Seven-night Nile River Cruise on a private Dahabeya (luxurious sailboat).
Four nights at the majestic, five-star First Residence Four Seasons Hotel in Cairo.
Channeled Cosmic Activations, Ancient Mystery School Teachings, High Temple Priestess Initiations, Heart Connection Healings, and Immersion with the Ancient Sacred Land.
English speaking Egyptologist led tours to ancient temples and sacred sites, including Sakkara, Karnak, Luxor, Dendera, Hatshepsut, Valley of the Queens, Valley of the Kings, Edfu, Kom Ombo and Old Cairo.
Visit to the new Great Egyptian Museum, Khan Al-Khalili Market and Gamal Abdull's Oil Palace.
Daily Sacred Group Connection and Integration.
NOT INCLUDED IN THE PRICE OF YOUR JOURNEY
International Airfare to and from Egypt. We recommend that you fly into Cairo International Airport (CAI), arriving no later than 3pm on Monday, February 12, 2024. Travel Visa: $25.00 USD which you will purchase on arrival at Cairo Airport
Two Lunches / Two Dinners
Room service, laundry service, souvenir and shopping, extra gratuities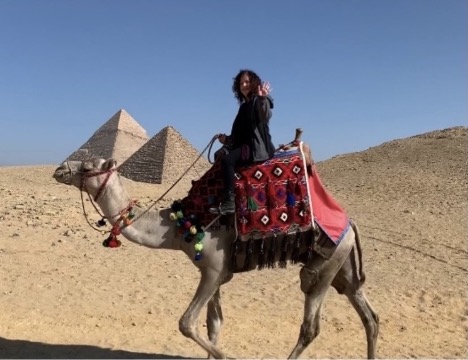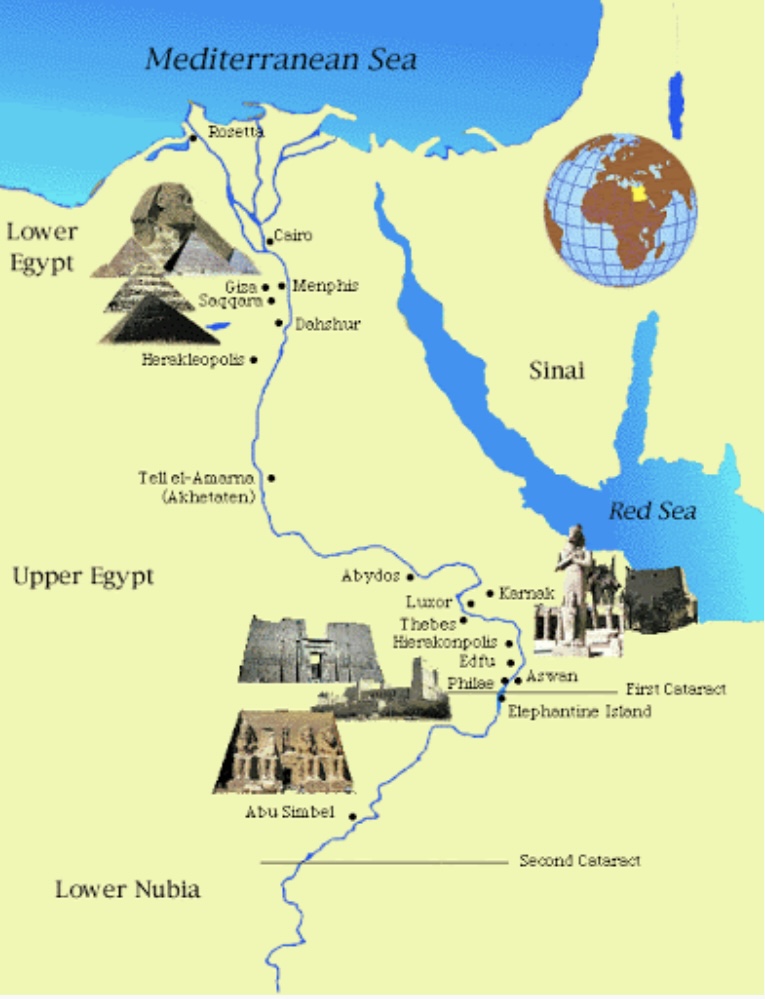 Trip Itinerary
Reclaiming the Ancient Wisdom Within
Day 1
Monday, February 12, 2024
Arrival in Cairo, Welcome Dinner
Upon arrival at Cairo airport, once you depart your flight, walk towards the luggage area and you will be met by our English-speaking representative from our Egypt Travel Company. The travel representative will assist you with obtaining your travel visa, luggage and through customs.
The representative will then transport you to the luxurious First Residence Four Seasons Hotel in Cairo.
Settle into the hotel and relax before our group Welcome Dinner at 6pm.
During the evening, we will begin to integrate the cosmic energies of the pyramids and Nile River. We will bond as a group and immerse within the mystical Egyptian energies. The following days will be filled with deep initiation, joy, heart connection, and soul expansion.
Welcome Group Dinner and Group Orientation Meeting at First Residence Four Seasons Hotel.
Day 2
Tuesday, February 13, 2024
Private Sunrise Ceremony between the Paws of the Sphinx, Saqqara and the Serapeum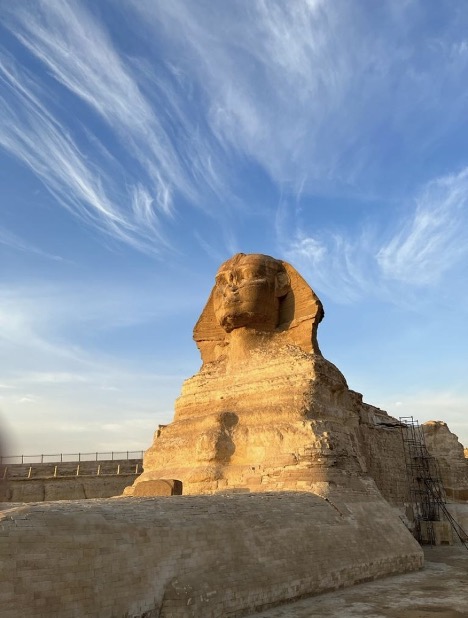 We begin our day with a private pre-dawn initiation between the Paws of the Sphinx. The mysterious and ancient Sphinx has guarded the sacred site of Giza Plateau for thousands of years. We will hold ceremony as you connect with the Egyptian Gods and Goddesses. We will immerse within the cosmic energies of the Nilotic Meridian which runs through a sacred ley line. It begins at the Giza Plateau with the Great Pyramid and runs in alignment with the ancient sacred sites from North to South Africa. This cosmic initiation will transform your body, mind, and spirit to fully receive and integrate the initiations and activations you will receive. We will greet the rising sun as the light of Ra fills the morning sky.
Following our morning ceremony, we will enjoy breakfast at the Mena House Hotel. After breakfast, we travel by our private bus to Saqqara, to visit the Step Pyramid of Djoser. The Step Pyramid is the oldest pyramid in Egypt and was built in the 27th century BC and predates the Pyramids at Giza Plateau.
We will visit the mysterious Serapeum, an underground burial site that hold massive granite sarcophaguses for the sacred Apis bulls that were believed to be the physical incarnations of the ancient Egyptian Creator God Ptah.
Lunch included in trip to Saqqara.
Dinner on own at First Residence Four Seasons Hotel, Pack Luggage
Day 3
Wednesday, February 14, 2024
The Grand Egyptian Museum, Flight To Luxor, Check into Dahabeya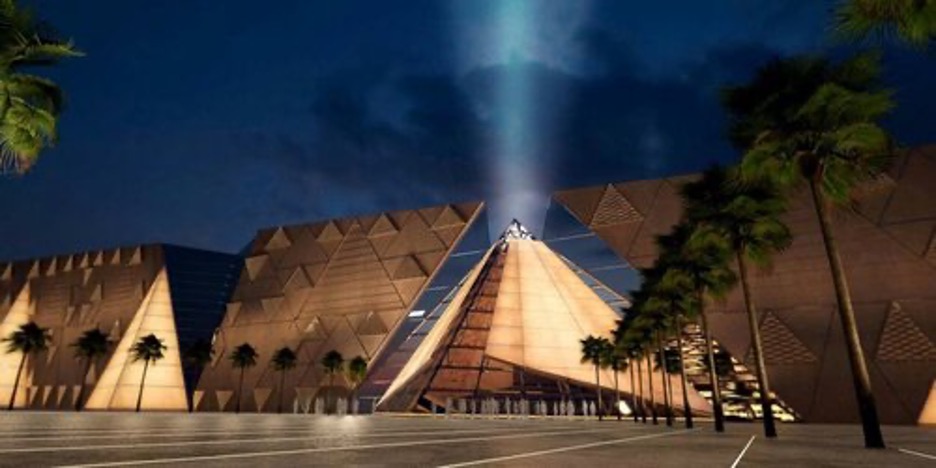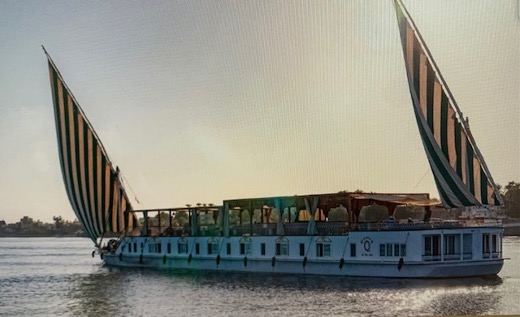 Begin your day with a lovely breakfast at the First Residence Four Seasons Hotel.
After breakfast, we will check out of the First Residence Four Seasons Hotel. We will visit the new Grand Egyptian Museum in the morning before our afternoon flight to Luxor.
The new Great Egyptian Museum (GEM) which will have its grand opening in November 2022! The GEM is the largest archaeology museum in the world! It has over 100,000 artifacts and displays the full royal tomb collection of King Tutankhamun which consists of 4,549 artifacts. One of the first artifacts moved to the Grand Egyptian Museum was an enormous 3,200-year-old statue of Ramses II, which stands in its final resting place at GEM's main entrance.
We will be guided through the museum by our knowledgeable Egyptologist who will share the rich history of ancient Egyptian Dynasties and will introduce us to the Royal Pharoah's, Queens, and families. We will have free time to explore the exquisite artifacts and to connect with the sacred energies that are still held within the ancient scrolls and statues.
After visiting the museum, we will drive to Cairo airport, where we will take an afternoon flight to Luxor.
We arrive in Luxor and check into our luxurious, elegant and private Dahabeya. Our floating temple for the next seven nights!
We will have a special welcome dinner onboard, prepared by our amazing chef and presented by our friendly, professional boat attendants.
After dinner, we will have a group ceremony and create our sacred alter.
Dinner and relaxing evening on the Dahabeya.
Day 4
Thursday, February 15, 2024
Karnak Temple, Temple of Khonsu, Goddess Sekhmet's Chapel, Evening visit to Luxor Temple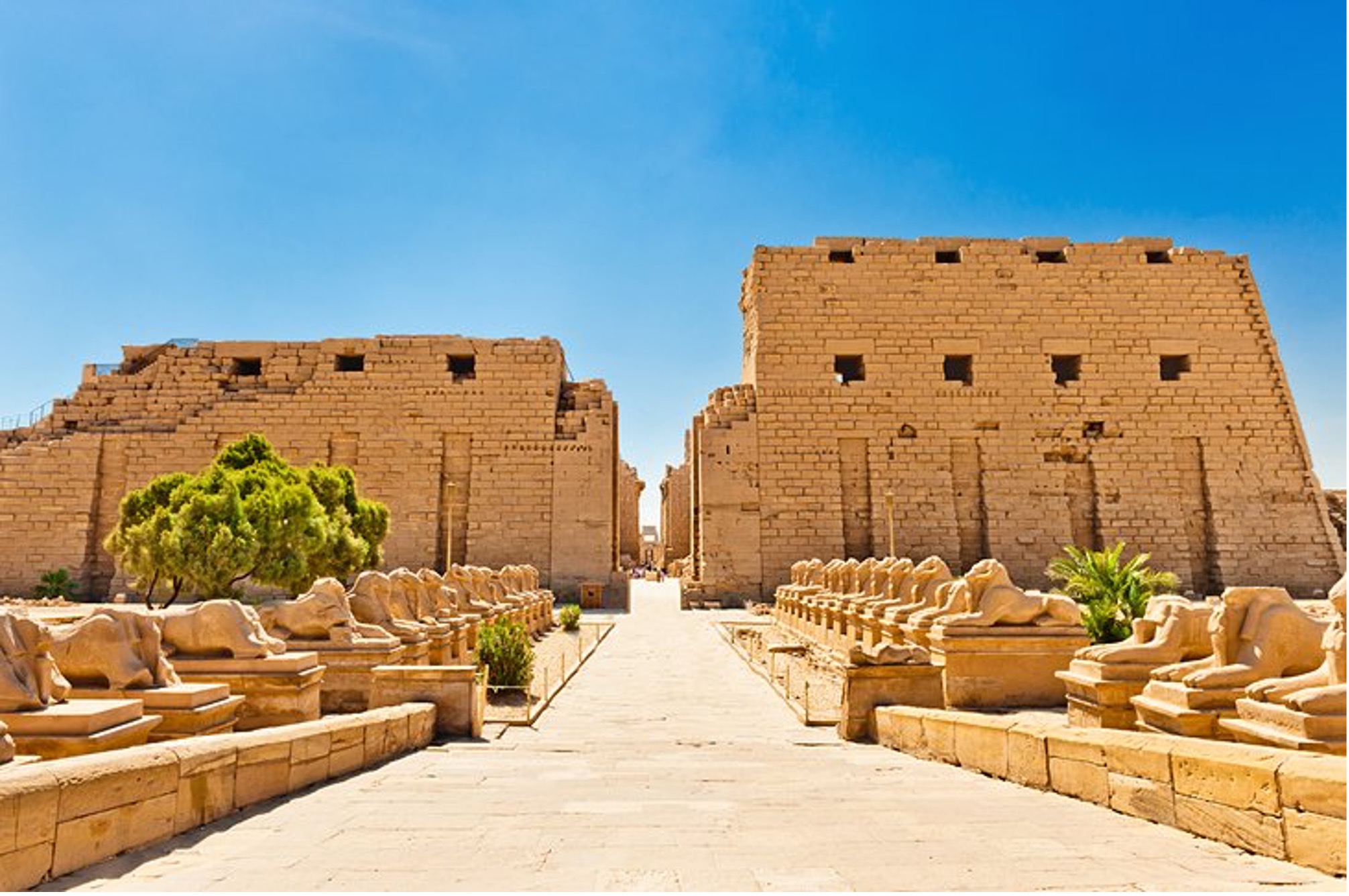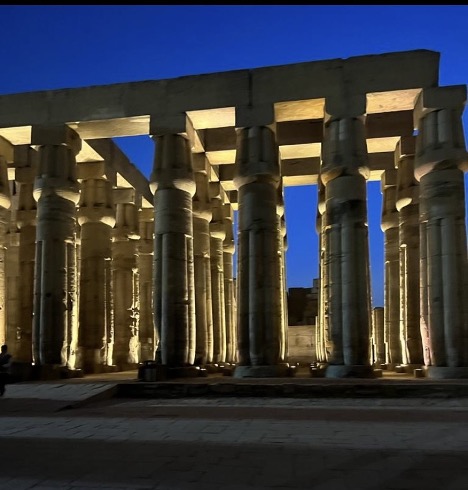 After breakfast, we begin our day exploring the East Bank of Luxor.
Karnak Temple is the largest temple in the world and is dedicated to the Solar Creator God Amun- Ra and his wife, Goddess Mut. Mut is a sky goddess and carries the Divine Mother energy.
The temple of Khonsu is named after Khonsu, the son of Amun- Ra and Mut. Its construction began under Ramses III. Khonsu is the ancient God of the moon, and his name means traveler.
Goddess Sekhmet's Chapel is where the living statue of Sekhmet has stood in its original spot for over three thousand years. Goddess Sekhmet is the Goddess of the sun, war and healing. In ancient Egypt, Sekhmet was the most revered Goddess of all healers and physicians. Sekhmet is also the Goddess of protection and is worshipped for her power and fierce protection. You will receive a personal connection with the Goddess and will immerse within Sekhmet's loving, protective energy.
In the evening, we visit the majestic Luxor Temple and the newly opened Avenue of the Sphinxes.
Luxor Temple is located on the East Bank of Luxor and is built on the site of the ancient Egyptian Capital of Thebes. This magnificent grand temple was built by Amenhotep III in 1400 BCE. It was completed by Tutankhamun, with additional construction added on by Ramses II. Luxor Temple is dedicated to the rejuvenation of kingship; it is said to be where many of the ancient pharaohs of Egypt were crowned.
The Avenue of the Sphinxes after hundreds of years is now open for visitors to walk 3km along the scared path that connects Luxor temple with Karnack temple. The first phases of construction of the Avenue of the Sphinxes took place during the reign of Queen Hatshepsut and she built seven chapels. One beautiful discovery during the restoration of this sacred journey is the cartouche of Queen Cleopatra. This signifies that Queen Cleopatra visited Luxor temple during her journey up the River Nile with Marc Antony.
Lunch and shopping at Luxor Market.
Breakfast, lunch, dinner on dahabeya.
Day 5
Friday, February 16, 2024
Dendera Temple, Visit Luxor Egyptian Village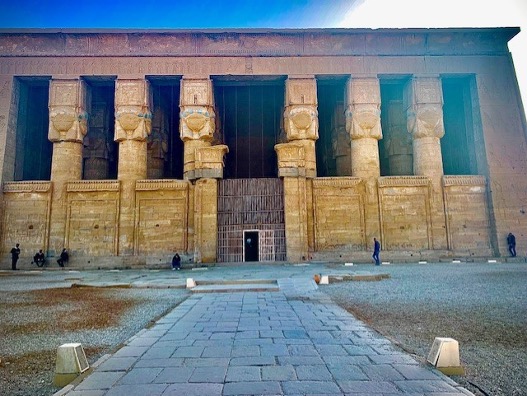 We will have an early breakfast and travel in our private, air-conditioned bus to visit the beautiful Dendera Temple which is dedicated to Goddess Hathor. Hathor is the Goddess of love, joy, beauty, dancing and music.
In ancient times, Dendera was associated with healing and includes several structures, including the Temple of the Birth of Isis, a sacred lake, and originally housed the famous Zodiac of Dendera. This bas-relief represented a night sky and was found on the ceiling of the Temple of Hathor, where the mysteries of the resurrection of the God Osiris was celebrated.
Breakfast and dinner on dahabeya
Lunch at Egyptian Restaurant
Day 6
Saturday, February 17, 2024
Valley of the Queens, Valley of the Kings and Queen Hatshepsut Temple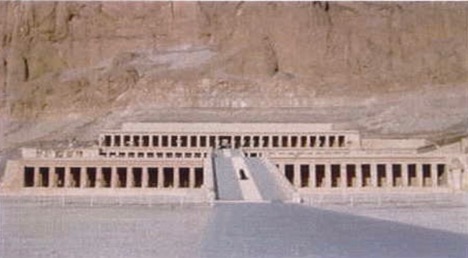 After an early breakfast, we begin our day with a visit to the West Bank of Luxor.
The Valley of the Queens is known as the place of Beauty and is where the Queens of Egypt, the wives of the Pharaohs were buried in ancient Egypt. We will visit Queen Nefertari's tomb, which is considered one of the most elaborate and beautiful tombs in all of Egypt.
The Valley of the Kings hold with in its majestic carved rock walls, the tombs of the ancient pharaohs. We will tour 3 tombs, which are inscribed with hieroglyphics, beautiful carvings and hold sacred teachings and energy.
The Temple of Queen Hatshepsut is a mortuary temple and is a masterpiece of ancient architecture. The temple is known as the Sacred of Sacred Places and is 3 stories built into walls of the mountain that surrounds and protects it. Hatshepsut is the first Queen who declared herself the first female King. Her 20-year reign marked a time of great prosperity and peace.
We board our Dahabeya for a late lunch and begin sailing to Esna and cross Esna lock.
Breakfast, Lunch, Dinner and relaxing evening on the Dahabeya.
Day 7
Sunday, February 18, 2024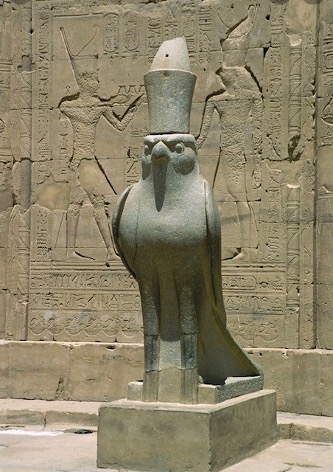 After breakfast, we visit Edfu Temple. Edfu temple is one of the most fully preserved temples in Egypt. It has a vast courtyard and inside the temple walls, are several chambers that include a healing room with sacred hieroglyphics that share the ancient blends of sacred oils. Horus is the Falcon Headed God, son of Isis and Osiris. Horus' left eye represents the moon, feminine energy and intuition. His right eye represents the sun, masculine energy and protection.
After lunch on our Dahebeya, we will enjoy a free afternoon relaxing and sailing on the Nile River.
Breakfast, Lunch, Dinner and relaxing evening on the Dahabeya.
Day 8
Monday, February 19, 2024
Temple of Kom Ombo- Gods Sobek and Horus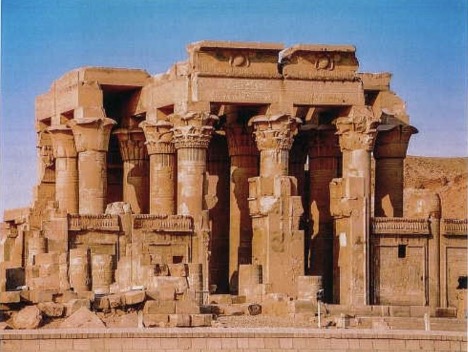 Kom Ombo is the only temple in Egypt that is dedicated to two Gods, the Crocodile God Sobek and the Falcon Headed God Horus. Kom Ombo holds in its sacred energy, the balance of both the light and the shadow. It guides us to the realization that before we can ascend, we must descend. This temple holds ancient healing energy that will help you shift and release what no longer serves you. Kom Ombo is built in equal proportions with two entrances, two courtyards, two halls and two sanctuaries, one side for Sobek and one equal side for Horus. Ancient Egyptians traveled to Kom Ombo on a sacred pilgrimage of healing.
Shopping at Aswan Market.
Lunch on the Dahebeya. Sacred ceremony with the Nile River.
Breakfast, Lunch, Dinner and relaxing evening on the Dahabeya.
Day 9
Tuesday, February 20, 2024
Private Pre-Dawn Visit to Goddess Isis Temple- Philae Island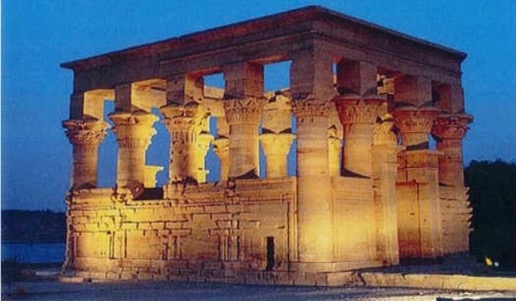 After an early breakfast on our Dahabeya, we will travel before sunrise by a small boat to Philae Island. We will have 2 hours of private time to immerse within the Sacred Divine Feminine energy at Isis Temple. We will hold ceremony in the center of the holy of the holies, at her ancient stone altar where we will receive initiation into the Isis Priestess lineage. Goddess Isis is the Divine Mother who holds and teaches us unconditional love, compassion and kindness. Mother Isis guides us back to our Feminine Magic and balanced Divine Feminine essence.
Evening ceremony to dismantle our sacred altar.
Breakfast, Lunch, and Farewell Dinner on the Dahabeya. Pack luggage
Day 10
Wednesday, February 21, 2024
Flight to Cairo, Old Cairo, Cairo Khan El Khalili Bazaar, Re-Immersion into Energies of the Giza Plateau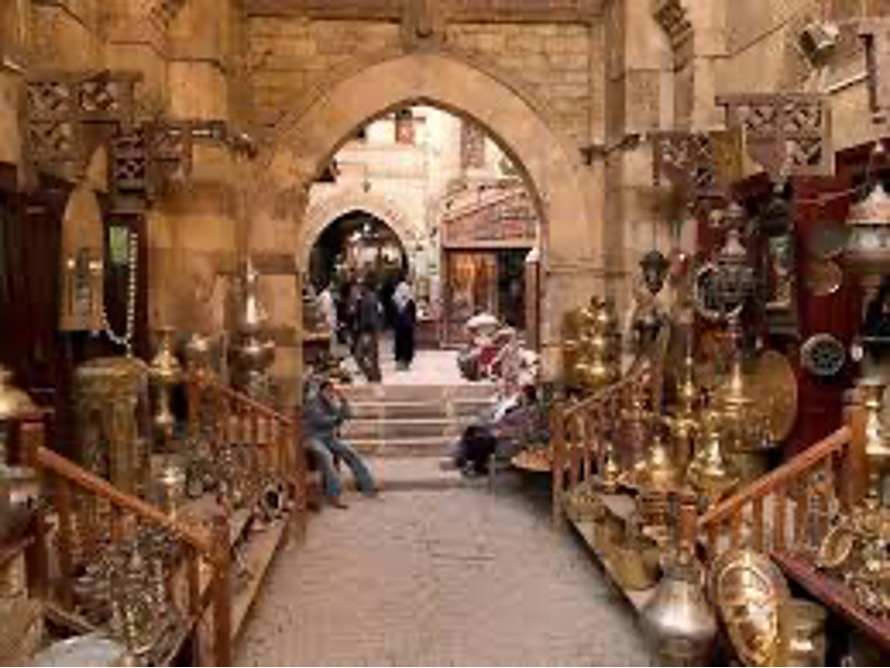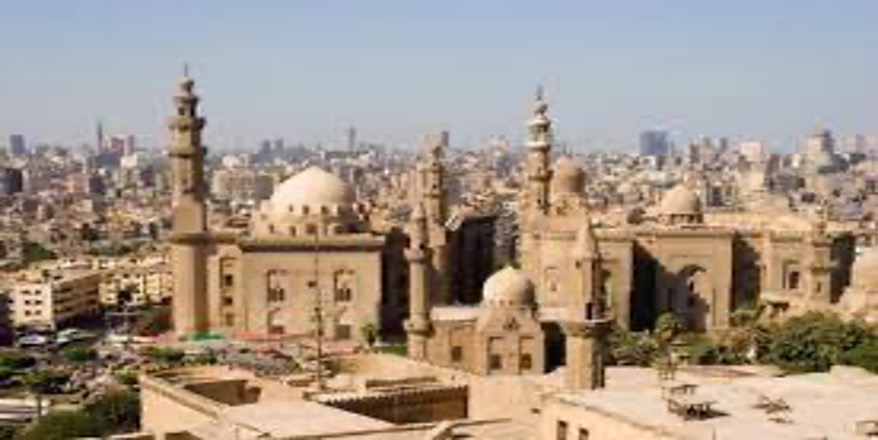 After a lovely final breakfast on our dahabeya, we check out of the dahabeya and travel by bus to Aswan Airport for our flight to Cairo.
We travel by private bus to visit Old Cairo and shop downtown at Khan El Khalili Bazaar. Box lunch provided on bus.
We arrive back to the First Residence Four Seasons Hotel and check into our rooms.
In the late afternoon, we gather for a re-immersion ceremony into the energies of the Giza Plateau.
Dinner on our own and early night at the First Residence Four Seasons Hotel in preparation for our pre-dawn visit to the Great Pyramid the next day.
Dinner on own at First Residence Four Seasons Hotel.
Day 11
Thursday, February 22, 2024
Private Pre-Dawn Visit and Initiation within the Great Pyramid of Giza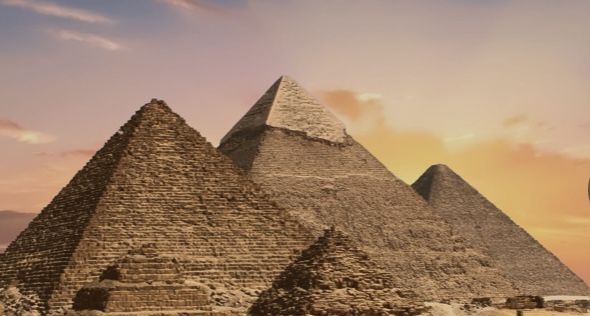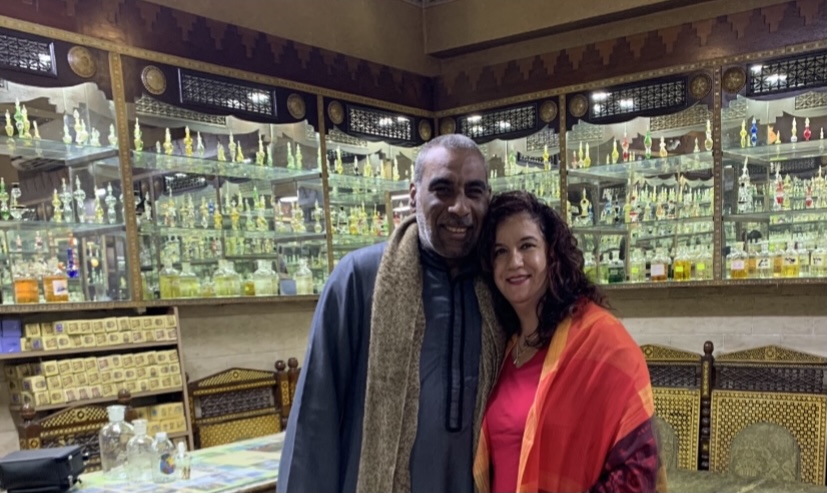 We wake before the sun and in the pre-dawn mist travel by bus to the Giza Plateau. We enter the Great Pyramid for our private 2-hour ceremony. We begin with ceremony in the Queens's Chamber, followed by sacred initiation and activation within the Kings Chamber.
We emerge from the sacred depths of the Great Pyramid and greet the morning sun.
We return to our hotel for breakfast.
Afternoon tour of Giza Plateau and optional camel rides.
In the late afternoon, we visit Gamal's traditional Sacred Oil Palace. Gamal is a sixth generation Alchemist and Healer.
Farewell Dinner and Group Celebration at First Residence Four Seasons Hotel in Cairo.
Pack Luggage
Day 12
Friday, February 23, 2024
Departures- International Flights Home
After breakfast, check out of First Residence Four Seasons Hotel. Travel by our private bus to Cairo Airport for International flights home.
We share fond farewells as our beautiful main Egypt retreat comes to an end. We will hold sacred intention for continued integration and an easy re-entry back into your daily lives home. Our bond and connection continue with both Mother Egypt and the sacred soul family we have become. Our magical experiences will live on in our memories, until our next visit home to Mother Egypt.
Extension
Saturday, February 23, 2024 – Tuesday, February 28, 2024
Alexandria Four Day Retreat Extension
Alexandria Four Day Retreat Extension Begins -Saturday, February 24 to Wednesday, Feb 28th. Email Juliet for details and separate pricing.
Juliet Carrillo is a spiritual teacher, intuitive guide, full body channel and Egyptian Sekhem Energy Healer. Since early childhood she has connected with the Spirit and Animal worlds, through dreams, visions and intuitive messages. She has traveled to Sacred sites around the World, and has studied with Mystics and Master Healers of many traditions, including intensive training with an Egyptian Alchemist.
Juliet is an Initiatrix of Egyptian Spirituality and Ancient Egyptian Wisdom. Through years of deep initiations with the Egyptian Gods and Goddesses, Juliet has become a channel for Ancient Egyptian Wisdom, Knowledge, and Healing. One of her missions is bringing the healing power of Ancient Egypt into our modern consciousness.
Together with the Egyptian Gods, Goddesses and the Sacred Energies of Mother Egypt, Juliet will guide you on your Soul's journey of Remembrance. Your unique Gifts and Soul Magic are held within you, where they are waiting to be unlocked and brought forth into your awareness, fully embraced and embodied in this lifetime. It is Juliet's absolute joy to help you Connect with your Soul's Purpose, claiming your innate wisdom, spiritual gifts and talents of personal alchemy from this, and previous, lifetimes. Juliet will assist you in connecting with your intuition, expanding your consciousness and stepping into your personal power. She will guide you on your healing journey, so that you can manifest a profound wholeness of Self as a fully conscious emotional, physical, spiritual and heart centered being.
Pricing Options
Trip Deposit
$1000 non-refundable deposit is due upon registration to secure your place in the retreat
Payment Options
Before May 31st:
EARLY FULL PAYMENT
Early Bird Pricing (before May 31st) – $7500 ($1000 deposit + $6500 trip cost)
EARLY SPLIT PAYMENT OPTION
2 Payments of $3250 ($1000 deposit+ $6500 trip cost)
$1000 deposit due upon registration
$3250 by June 1st
$3250 by September 1st
After June 1st:
FULL PAYMENT
Pricing (after June 1st) – $8000 ($1000 deposit + $7000 trip cost)
SPLIT PAYMENT OPTION
2 Payments of $3500 ($1000 deposit+ $7000 trip cost)

$1000 deposit due upon registration
$3500 by June 1st (please email Juliet if you're joining the retreat after June 1st)
$3500 by September 1st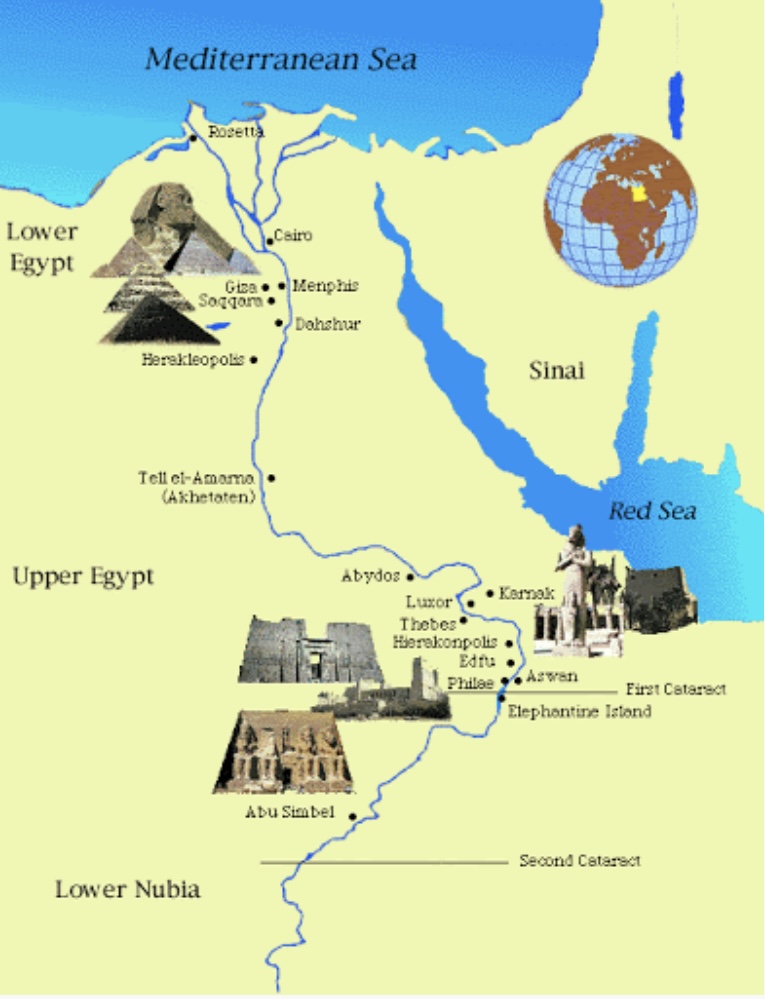 Interested to Learn More?